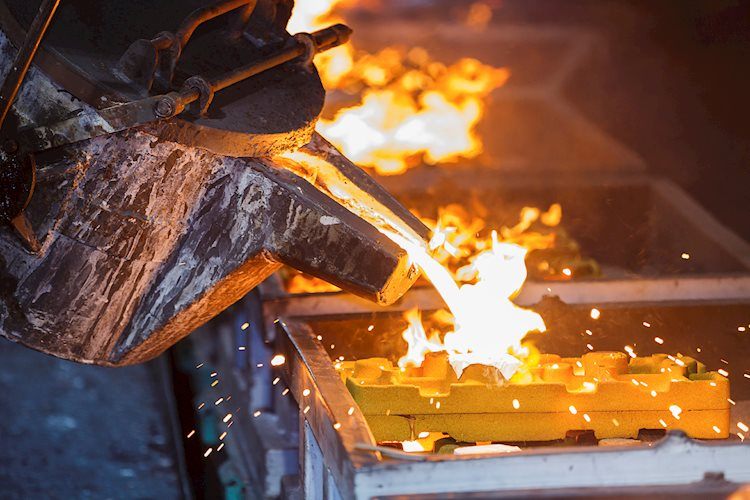 Palladium continues moving away from its record high achieved in mid-February of $2,879.74 per ounce.
Palladium price plummets for the second consecutive week dragged down by bearish sentiment in the stock market and by the appreciation experienced by the US dollar in the latest trading sessions.
From the Elliott Wave perspective, the following figure shows the Palladium in its 2-day timeframe. The chart shows the precious metal starting a corrective structure once it completed a bullish five-wave sequence of Intermediate degree identified in blue.
At the same time, in the figure, we distinguish that Palladium completed a bullish sequence in an extended fifth wave formation. This class of Elliott wave formation is commonly founded in the commodities group.
Within the internal structure observed in the previous chart, we note that the price action developed an internal five-wave sequence of Minor degree labeled in green. This upward sequence began in early May 2019 when the precious metal found fresh buyers at $ 1,265.75 per ounce.
The RSI oscillator, for its part, moves below level 40, which makes us conclude that, from the big picture, the precious metal is entering bearish terrain. 
Consequently, Palladium should begin to develop a corrective move that could carry the precious metal to register larger losses. In terms of the Elliott wave theory, Palladium should develop a three-wave bearish sequence of Intermediate degree.
The following figure illustrates Palladium in its 12-hour timeframe. In the chart, we note that Palladium moves down in a first bearish leg identified as wave A of Minor degree identified in green.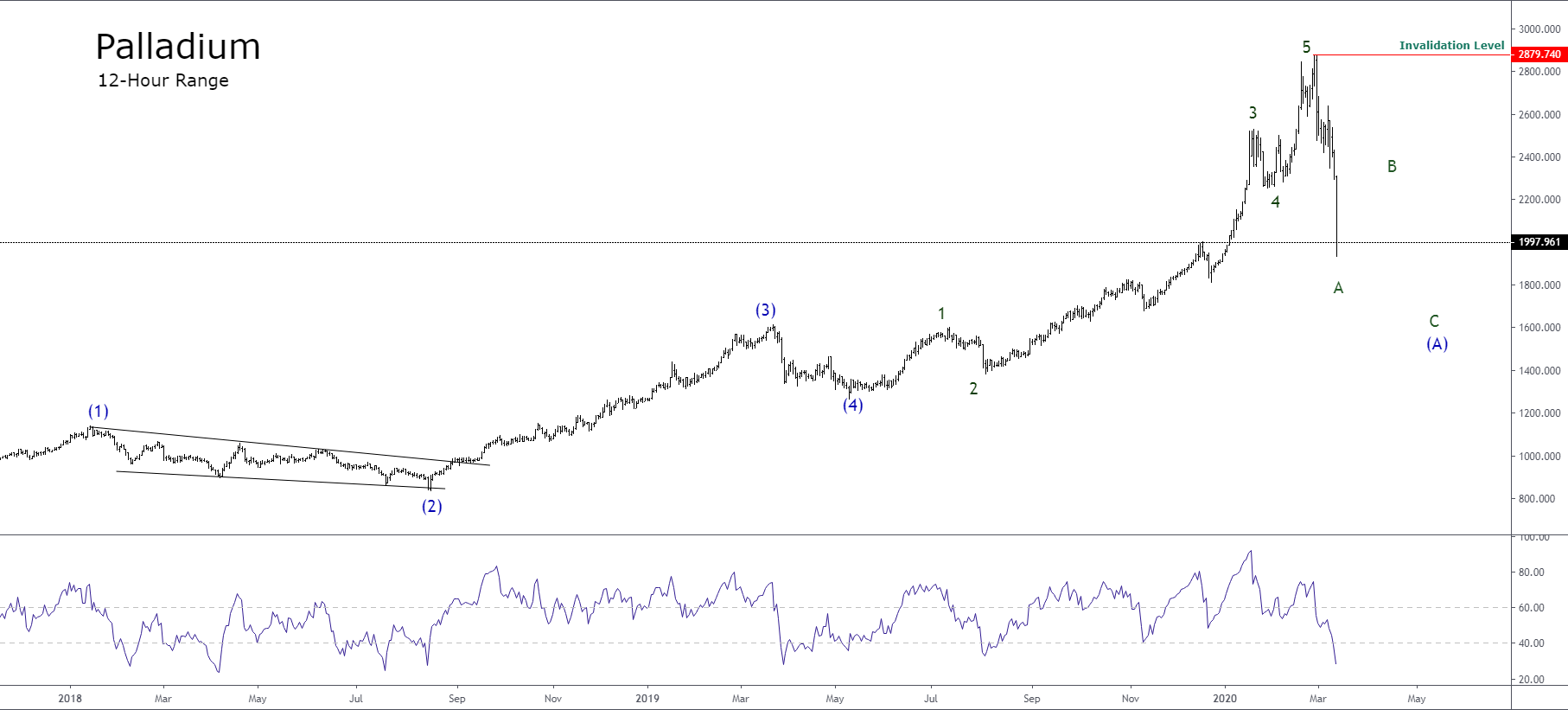 The downward movement that is still in progress is part of a three-wave sequence, which in turn belongs to a wave (A) of Intermediate degree identified in blue. At the same time, we observe that the price action pierced the psychological support of the $ 2,000 per ounce.
According to the alternation rule, considering that the current first bearish leg runs sharply, the next path corresponding to wave B of Minor degree should be developed at a lower speed.
In conclusion, considering the advance developed by Palladium, we expect more declines in coming trading sessions. In consequence, our preferred positioning, both short and long-term, remains on the bearish side as long as the precious metal price continues moving below $2,879.74 per ounce.
 
---
Want free follow-ups to the above article and details not available to 99%+ investors? Sign up to our free newsletter today!