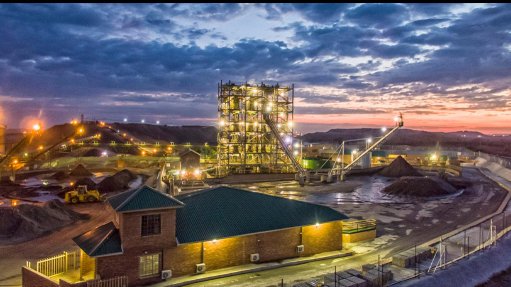 JOHANNESBURG (miningweekly.com) – Precious metals mining company Sibanye-Stillwater on Wednesday released its annual suite of reports and said that its annual general meeting (AGM) would be held entirely by electronic communication owing to the physical distancing and legal imperatives of the Covid-19 outbreak.
Mining Weekly can report that these included its 2019 integrated report, annual financial report, company financial statements, the mineral resources and mineral reserves supplement, notice of AGM as well as other supplementary documentation, which are available at http://reports.sibanyestillwater.com/.
The summarised financial report with the AGM notice to shareholders will be posted today.
The Johannesburg- and New York-listed company stated in a stock exchange news service announcement that its unqualified audit report, audited by EY, was open for inspection at its offices and that the information previously published in the preliminary results released on February 19 had not changed.
Its annual report on Form 20-F for the fiscal year ended December 31 would also be filed with the US Securities and Exchange Commission in due course.
The AGM by electronic communication on May 26 at 09:00 would be accessible at https://bit.ly/39st1Ms, with relevant prompts needing to be followed.
AGM participants, including proxies, would be required to provide identification before being entitled to participate in or vote.
Forms of identification that would be accepted include certified copies of valid identity documents, driver's licences and passports.
The AGM would conduct the business as stated in the notice of the meeting, a copy of which can be found at http://reports.sibanyestillwater.com/.
Sibanye-Stillwater is an international precious metals mining company, with a diverse portfolio of platinum group metal and gold operations.   
EDITED BY: Creamer Media Reporter