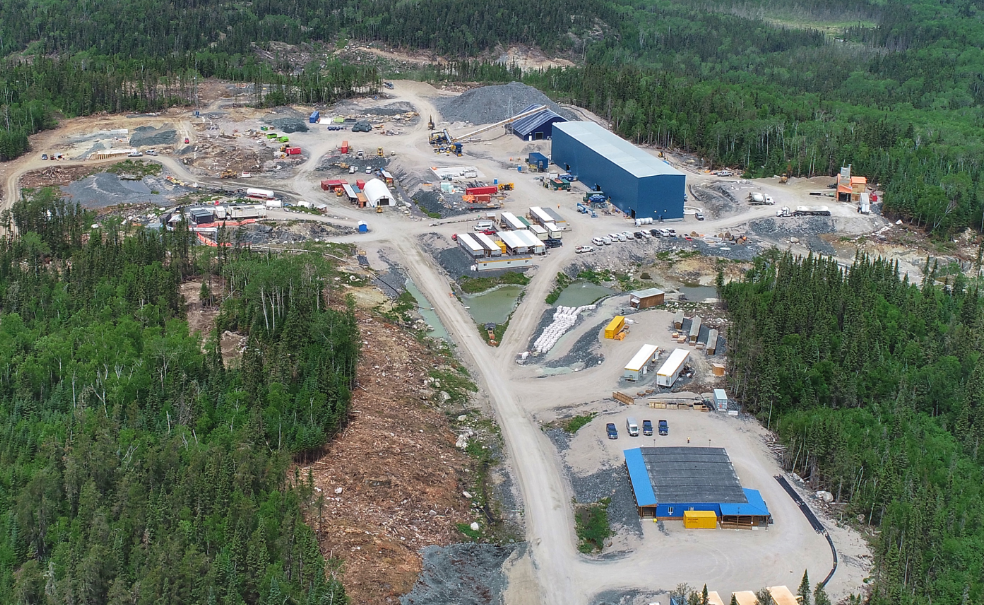 Subject to Toronto Stock Exchange approval, mining and mill operations are both expected to resume by month's end
Financially troubled Harte Gold Corp. announced Canada Day that it has arranged $30 million in financing to re-open and ramp up production at its Sugar Zone Mine 25 kilometres north of White River.
Subject to approval from the Toronto Stock Exchange, the deal is expected to allow the 130-employee hard-rock operation to re-open in mid-July, achieving production of 20,000 to 24,000 gold ounces this year, and between 60,000 and 65,000 gold ounces in 2021.
Harte, which started production on its 79,335-hectare Sugar Zone property last year, announced on March 30 that it was halting operations until further notice, citing the coronavirus emergency and the company's wish to "ensure the health and safety of its workforce and the surrounding communities."
"A phased re-start approach has been established and will start with backfill and select mining operations," the company said today. "Mill operations would resume in late July once a sufficient stockpile is developed."
"For 2021, the company would expect to see significant production growth over 2019 and 2020 production levels, resulting from entering into higher grade zones, higher mine production and improving mine development rates."
Harte expects to employ paste backfill this year to improve mining efficiency and increase flexibility.
Paste backfill involves pumping stiffened mine tailings back underground to fill the workings where veins of precious metals were removed.
Harte's new fiscal booster shot comes from Appian Natural Resource Fund, a United Kingdom-based private-equity firm that already controls almost a quarter of Harte's issued and outstanding common shares.
Before the deal with Appian can close, Harte needs the Toronto Stock Exchange to agree to a financial hardship exemption.
"The company remains in serious financial difficulty," Harte confirmed in a news release today.
"Given the company's current financial situation, in the absence of completion of the proposed transaction, its ability to continue operating as a going concern and to meet its obligations as they come due cannot be assured in the short term."
"The proposed transaction is reasonable and offers the only transaction that the company can reasonably expect to execute in order to meet the immediate and significant capital needs of the company."
The Sugar Zone Mine is Harte's sole source of revenue.
Other Canada Day disclosures from Harte:
it hopes to boost combined production to 1,200 tonnes a day at its Sugar and Middle Zones. When operations were halted this spring, the company was producing 800 tonnes a day

Harte plans to resume prospecting this summer at selected target areas, with drilling of near-mine exploration targets to begin in the fourth quarter

the company is moving to become an owner-operator by year's end, transitioning away from its contract mining arrangement with North Bay's Redpath Mining. This is expected to reduce mining cost and boost scheduling flexibility and efficiencies in mining fleet management